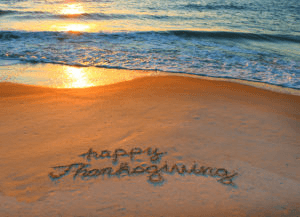 As 2020 begins to wind down, we are counting our blessings and celebrating this record-breaking year in Outer Banks real estate. Who would have ever guessed that a pandemic in 2020 (along with amazing interest rates) would spark the best real estate market seen in 15 years on Outer Banks properties?
This year has seemingly caused many to reevaluate their priorities. Owning a home at the beach has been on the top of many lists. The wide-open spaces on the Outer Banks have been a refuge for a record number of visitors to the Cape Hatteras National Seashore this year, even after a two-month closure in Dare County at the onset of Covid. In times where we have all learned to work and school remotely, why not buy the beach house!
Based on information from the Outer Banks Association of REALTORS® MLS for the period January 1, 2020 through November 15, 2020, the following statistics are exciting. Single family homes on Hatteras Island sold for an average of $422,366 in an average of 176 days on the market. The 337 homes sold so far this year sold for an average of 96.25% of the asking price for a total volume of $142,337,664.
The same timeframe in 2019 included just 214 homes sold at an average sales price of $407,978. Sellers were only obtaining 94% of their asking prices last year. The year to date comparison between 2019 and 2020 indicates an average sales price increase of approximately 3.5%. Homes are still affordable but, on the rise, with the ones in the best condition and locations experiencing a greater rebound.
Since we all know that 2005 was the best year on record for Hatteras Island sales, it is interesting to compare this year's stats to the 2005 "peak" market. Seventy four (74) more homes have sold so far this year than were sold between January 1 and November 15, 2005. In 2005, it took an average of 177 days on the market (176 this year) and sales prices were 97% of the asking price, compared to 96.25% now. The average selling price in 2005 was significantly higher at $615,922, but prices are on the rise again and we can remain positive about continued price increases.
The Outer Banks Association of REALTORS® is reporting record sales throughout the entire Outer Banks.  2020 Residential yearly Sales are up 40% and Land yearly Sales are up by 36% over 2019.  The inventory for September 2020's Residential Inventory was down by 56% and the pending/under contract activity this September was up 97% over September of 2019.  As of this writing, Hatteras Island includes 150 active single family home listings, with a median price just shy of $600,000. 
While 2020 has been a crazy year of changes no one has welcomed, the Outer Banks real estate market has thrived.  During this time of Thanksgiving, we recognize and appreciate all our many blessings, our clients, new friends and neighbors, and continued good health.  We give thanks!