People often put decorating and home staging into the same category when in fact they are quite the opposite. Of course, they do have some similarities. Both involve decorating with furniture, art and accessories. However, there are some big differences as well.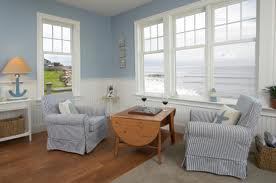 What Is Home Staging?
When it comes time to sell your home on the Outer Banks, you want to sell for the best price possible. Home staging is a way of selling your home by selling the lifestyle. Your goal is to bring out your homes' strengths and minimize its weaknesses while appealing to the broadest audience possible. When staging a home, whether it is at the beach or not, your main objectives are to de-clutter, neutralize and make the home appeal to the masses. You want to focus on the features of the home rather than focusing on your belongings or a certain style. Accomplishing this may be uncomfortable to some homeowners because it can include putting away personal items such as family photos, religious memorabilia and over the top decor. This could also mean making some small repairs, painting and re-arranging groups of furniture or even removing or adding pieces to pull a room together and to make it as inviting as possible. Adding elements that are modern and attractive to a buyer, such as updated light fixtures, kitchen and bathroom fixtures and up-to-date ceilings fans are a great way for them to easily imagine themselves in the home.
Why Should You Stage Your Home?
Selling a home on Hatteras Island can be challenging, so putting in the money and effort to stage your home will be well worth it when you factor in all of the things that one may take into consideration when purchasing a second home or a rental property. This includes things such as maintenance costs, insurance costs, possible property management fees, commission and rental income. Imagine adding in a renovation or a home update, would you want to tackle such a large project from far away? Homes that are "rental ready" are much more appealing to a buyer. It has been proven that homes that are well maintained with updated furnishings and decor rent better. A buyer wants to maximize their rental income potential by having a home look its best, so that it can lead to the best return on investment (ROI).  Another factor in staging a rental home is for its marketing benefits. On the Outer Banks we rely less on Open Houses and more on professional photography and videography. Having a beautifully staged home on many different Internet marketing portals increases your chances of buyers wanting to look at your property when they make the trip to Hatteras Island to begin their home search.
A NC 12 Realty Stager Is Only A Call Away
Being objective about your own home is quite a hurdle for most people, but necessary if you want to sell it. If you are interested in selling and/or home staging, contact NC 12 Realty for a consultation.