"How's the Market?" For the past few years, you've probably heard the word "stabilizing" a lot in conjunction with that question about Hatteras Island. The real estate market has stabilized and is showing signs of moving in a positive direction. Let us explain…
Just 5 or 6 years ago, Hatteras had a little over a five year supply of houses in inventory. Today, we are down to less than a two-year supply. In regards to single- family detached residential properties, the island has had a total of 157 sales in the last year and 49 more homes are under contract now. Currently, buyers can choose from 281 active homes for sale.
We've seen a steady decrease in the number of distressed property sales in the past couple of years, as well as, an increase in non-distressed sales. Average sale prices are beginning to rise for non-distressed properties, while distressed properties are loosing ground on Hatteras Island.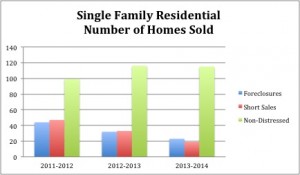 Sales prices are rising for non-distressed single-family properties on Hatteras Island. The average sales price for non-distressed, detached, single-family home sales from October 2011 until October 2012 was $341,409. The average was $353,385 by October 2013, and today's average sales price is up to $357,245.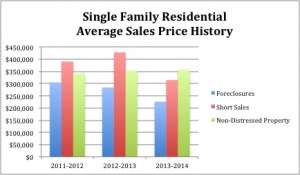 Here at NC 12 Realty, we are entering into our second year of business on a positive note. While we may not be the biggest fish in the sea, we are one of the strongest. On average, we've closed on a property once every two weeks. After helping 15 of our sellers close on their properties in the past year, the NC 12 Realty average Days on Market is 177 compared to the overall MLS average of 289 Days on Market.
If you have considered selling your Hatteras Island home but postponed previously, you may just be in luck since the market it getting stronger. Maybe it is time to re-think things and contact us for a no pressure assessment. Let us dazzle you with our strong marketing plan that quickly helps our sellers achieve their goals.
Read more about NC 12 Realty and check out what our clients have to say about us under the 'About Us' section on our 'Reviews' page.