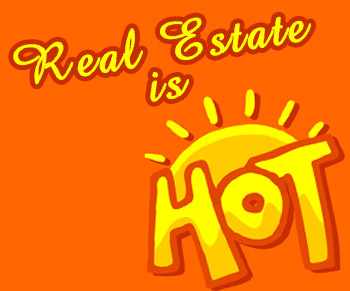 A quick market update. It is HOT down here! Listings in all price ranges, including vacant lots, are selling. New listings, old listings, they are all showing and receiving offers. List price to sale price is pretty even. If buyers are looking at something they want, they're making full asking price offers plus a little more, on the spot! Buyers are more diversified than ever and their reasons for buying have made a notable shift to year round and 1/2 year residences, thereby expanding our traditional "vacation rental property" market to include all styles and price ranges. With all the buying and dreams coming true, in just a few short months, our inventory of listings got hit hard, depleted, picked over. Now, new listings go under contract before you can blink an eye. Properties are going under contract as a result of virtual showings between agents and clients. It's like being in a horse race and whoever gets out of the gate first is going to win…right? Not always. You must get ready if you want to make sound decisions.
Sellers, the best piece of advice I can offer at this time is to ready yourself emotionally, financially and physically for a sale. Vacation homes are often a family affair. Is everyone on the same page, do they need to be? Have you spoken to your accountant or financial advisor? A 1031 tax free exchange purchase may be an advantageous option. Is your house in good condition? With these matters addressed up front, the rest of the process will progress more smoothly. Next step, and it's a big one. Choose the right real estate professional to represent your in this fast paced exploding market. One who is prepared, organized and a step ahead of the competition. And of course an agent in whom you can trust to be your eyes, ears and feet on the ground because chances are you don't live nearby. Once you make your choice, shared your goals and you are certain the agent understands your goals, do me a favor and listen to your agent. Work together. Communicate. Now you are ready.
Buyers, your journey will be a bit more complicated, but the rewards are endless! After all, you are about to acquire property at the beach and you may even be in for a complete lifestyle change. This is exciting stuff! Now, to take it from a dream to a reality, you too, will need your very own little super agent. Yes, you can search for properties online first, in fact it is quite helpful. But if you don't have someone in the know, with a lot of experience and knowledge, you may be in for a few disappointments. Knowledge and initiative are very powerful in this kind of buying environment. You may write 3 or 4 offers before you strike gold. Pick someone that won't give up on you. Equally important as picking the right agent, is getting yourself pre-qualified by a lender. The initial contact is painless and quick. Knowing your purchasing power from the start is a wise move and besides, your offer is going nowhere without that letter. You can be sure, because you picked the right agent, that she has a top notch loan officer recommendation! Along with a general contractor, closing attorney, interior decorator, home inspectors and insurance agent.
So what am I saying? Push this button and let's get this party started: NC 12 Realty Realtors®
P.S. Buyers, take heart. It's not all against you. Hatteras Island is still home to the most affordable beach property in the country. The market shift and increase in values is just beginning. There is still opportunity for everyone. So take this time to get ready, while we build up the inventory for this Fall's buying season.