Fall is an incredible time for fishing on the OBX and fishing is hot!
My twin brother Gardner (seriously if I do not say hello in the grocery store it is him) and his wife, Beth came out last week and the four of us got to take a break for a few fish encounters. We fished with friend and guide Cameron Whitaker, with Tradition Fishing out of Hatteras. Cameron put us on the fish and we had a nice catch of slot puppy drum, trout and bluefish. It was really exciting to see a school of drum swim by and we were able to catch 4 out of 5 hook-ups on the first round.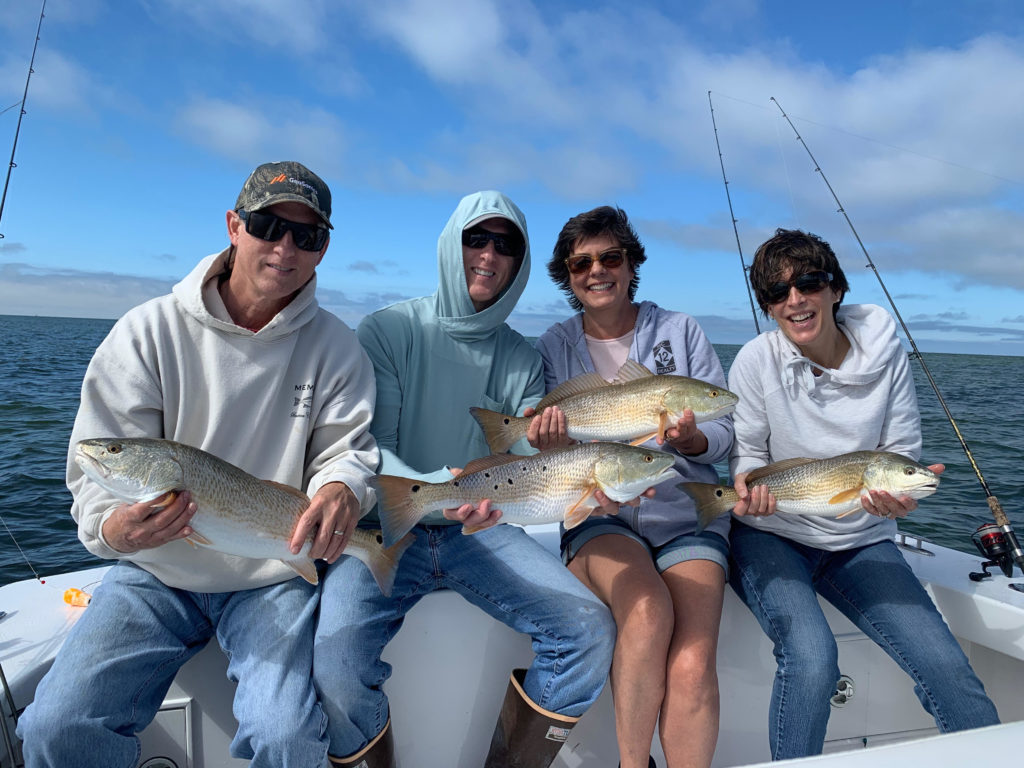 That night Carla baked a great parmesan-crusted option while I grilled a few filets. If you have never tried it, you can take a side of drum and leave the scales on to cook. Marinate the fish with some favorite spices and Italian dressing or olive oil for about an hour.  After a little Pam on the grill so the fish will not stick, fire up a charcoal grill instead of gas to add more flavor.  After the grill is really hot, put a few pads of butter on the flesh side and cook the fish scale down for about 4 minutes. The butter fires the grill up nicely then flip for another 3-4 minutes and char the flesh real good. Add a little squeeze of lime and the meat will slide off the scales and it is YUM!
Another morning we managed to make it to the Cape Hatteras Point where there were some nice Spanish caught. A guy a few trucks away caught a huge citation drum in the 50-inch range and a few more puppy were landed.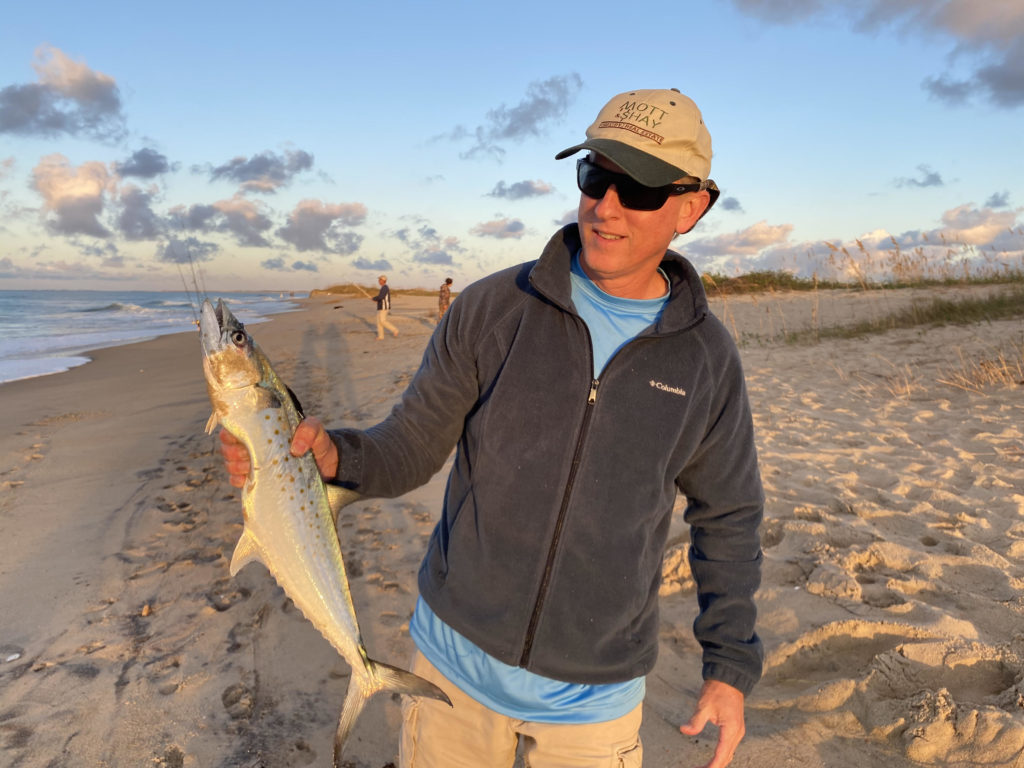 Finally, we took the skiff out for a few hours and caught some nice speckled trout in the sound.
If you have never been to the OBX in the fall, you should book a trip to see and experience the off-season. The road is less traveled, the beach a little more open and yes, the fish are hungry!