It has been about 15 years since Hatteras Island's last Seller's Market.  The tables have turned this year, and we are seeing many multiple offer situations, full or above asking price deals, and buyers feeling like they missed out as new listings are going under contract quickly.  Inventory is down and Buyer activity is up, so here are some TIPS for the BUYERS out there. 
Work with a local REALTOR® specializing in your area of interest – someone who knows the local service providers and areas of concern due to erosion or flooding, etc. You get to have a Buyer's Agent looking out for your best interests throughout your search and the purchasing process, while the sellers typically pay all the commissions.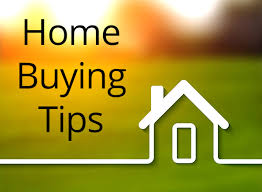 Get Pre-approved by one of the preferred Outer Banks lenders, rather than your hometown favorite. Lenders in the OBX are familiar with lending on "second homes" which may have weekly vacation rental obligations and are typically sold furnished. Even the best out of town lenders may run into unfortunate issues with our required contract addendums relating to rentals and furnishings, since this is not something their underwriters are used to handling. Out of town lenders are also experiencing issues securing Appraisers and others to service their loan needs here.
Make sure you are signed up for New Listing Notifications, so you do not miss knowing about a new listing or a price change in real time. While the average days on market is still close to six months, many new listings are going under contract within days of being listed for sale. There have been many occasions of multiple offer situations and offers above asking price this year. Your Buyer's Agent may also keep you apprised of upcoming listings that have not hit the market yet.
Be quick to act when the right match hits the market, then be prepared to patiently wait through the Due Diligence Period. Due to the volume of activity this year, appraisers, home inspectors, septic inspections, contractors, and other providers are running weeks behind normal scheduling. It is now typical to have to wait over 45 or even 60 days for appraisal reports to be completed to satisfy lender requirements. Access to weekly rentals homes has also been challenging while occupied during Covid, cutting access down to a few hours each week on the rental turnover day.
If you find yourself in a multiple offer situation (or expect competition to quickly follow your offer), make a strong offer up front if it is within your comfort zone. A full price offer is no guarantee for success. My advice is always to make a strong offer that you are willing to back up if accepted, but that you will not regret if someone else "wins" the contract by overbidding you. Also, have your agent discuss terms with the listing agent that may be most important to the sellers. Sales price is important, but sellers may have additional priorities.
This year has caused great excitement for Sellers too! It is being called a Seller's Market, after many years of being stuck in a Buyer's Market. Demand is up and the time it takes to sell has decreased. With more buyers in the market, buyers no longer have the negotiation power on price and repair issues they have experienced over many recent years.