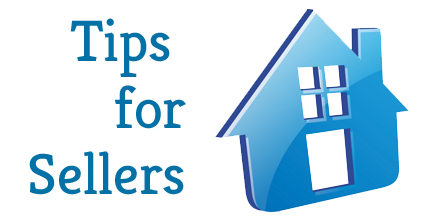 The Hatteras Island real Estate market made a 180 degree turn in 2020. Beach houses started selling quickly at higher prices than could have been predicted. Inventory is down and buyers need new listing options. As we move into 2021, there are a few things to consider if you are contemplating selling your Hatteras Island home.
Homes in good condition are in demand. Occasionally, we have buyers seeking "fixer uppers," but that really means buyers want a "deal" so they can be the ones to reap the benefits of equity gain after repairs and remodeling. Consider having a pre-listing home inspection completed prior to listing the house for sale. That allows a homeowner to determine how to address repair needs before a contracted buyer brings a list of unforeseen demands. You may make repairs or simply provide the facts and contractor estimates to buyers to eliminate the questions and concerns about how to address the needs. Having a recent home inspection completed by a trusted inspector may also cut out the long wait buyers may experience after contract to obtain their own inspection. Buyers have the right to get their own inspections, but many will be happy to rely one recently completed by a local inspector and can negotiate an "as is" sales price up front.
Every man's home is his castle – but an average buyer will be choosing from several castles in the sand. Obtain a Comparative Market Analysis (CMA) from your agent that utilizes the most similar closed sales in comparison with your property. The sales prices of the comparable homes should be adjusted for major differences between the houses to arrive at a range of "adjusted prices." Just looking at other sales prices without accounting for differences between the features, amenities, and locations is not a reliable way to establish a price for your house. Your home will likely sell within the range of the adjusted prices of a good CMA. Choosing to list a property higher than the top of that range may be considered too high, causing the new listing to be overlooked by serious buyers. Put your best good forward with proper pricing while your new listing is fresh and at its peak of exposure in the market.
Be receptive to "staging" ideas that may broaden the appeal of your house to a wider range of buyers. Some houses are too personalized or may have a bit too much furniture and décor that has been collected over time (or a lack thereof). Even a staging budget under $500 can make a big difference in market appeal when it provides updating bedding, shower curtains, and artwork for a better first impression of the house. Remove items that you do not want included in the sale before marketing when practical too.
Owners of vacation rental homes undergo spring cleaning and some refreshing and repairing prior to the new rental season each year. By the end of the season, things begin to look a little tired, and many winterize their homes and bring outdoor furniture inside. This is the worst way to market your house in the off season. Please speed up those spring-cleaning needs and allow Realtors to show your home at its best this winter. Buyers are actively looking at homes and buying prior to the start of the season, so it is time to get ready now.