Life on Hatteras Island is enriched by many things, and one of the most important is the number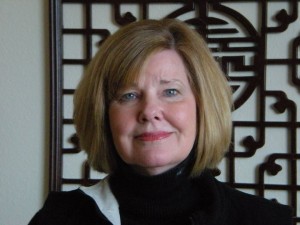 and variety of solid, thriving family businesses.  I'm just discovering many of them, but one enterprising family comes quickly to mind because the launch of their current family business (now businesses) closely parallels the beginning of our family's sojourn in Buxton.
Joe and Tami Thompson and their two children, daughter Ellisa and son Elijah, are the family behind Koru Village, a complex that advertises itself as "The Heart of Avon." This delightful spot opened around 2006 as Spa Koru, part health and fitness center, part salon and spa. Spa Koru was the brainchild of Joe and Tami and their children, then teenagers, who were soon working with their parents and learning the business. Joe had been a builder and developer on the Island for many years and traces his new enterprise to the creation of a successful wedding and family gathering venue in Frisco. The six-level residence, with pool, boat ramp and party shack, was called The Love Boat. Tami's interest in yoga and the need to serve wedding parties led to the opening of Spa Koru with its sophisticated salon, spa, yoga studio and fitness center. I took classes from Tami and loved the talented young hair and nail designers, Chloe Christ and Amanda Reichel, both of whom hail from Ohio and first came to Hatteras Island with their families as vacationers.
Gradually, the Thompson family consolidated their businesses in Avon and expanded their concept to become Koru Village. The Village includes the original spa, salon and fitness center and now features villas for honeymooners, vacationers, and couples and families looking for yoga retreats and the other activities offered by Koru Village. In addition, the Thompsons acquired property across Highway 12 from Spa Koru that includes the island's only oceanfront beach club and pool, with a pavilion where Tami and her staff hold Yoga on the Beach in season. The property is also the site of the Avon Pier and Pangea, a restaurant and event venue. Our friends and neighbors are avid fans of the bands, luaus and teen-nights that are offered at the Beach Klub pavilion held during the summer season. There is even a farmers' market with fresh produce and crafts held on the grounds on summer Tuesday mornings. The Avon Pier offers a coffee shop as well as classes and rental equipment for beginning fishermen and birders. Memberships are available for island residents and vacation renters to use the pool.
So, chalk up a winning score for an island family who continues to expand the opportunities for all of us to enjoy the special lifestyle of Hatteras Island.