Conventional 30 year loans are one of the most commonly used financing tools for real estate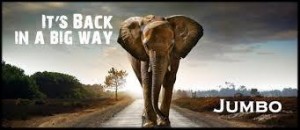 purchases.  Conventional loan limits are typically capped at a $417,000 loan amount which allows for a purchase price of about $521,000 if you put 20% down.
"Jumbo Loan" is a term used for a Non-Conventional Loan where the loan amount exceeds the $417,000 limit.  Jumbo Loans may also be offered for a 30 year fixed term and can require as little as 20% down.  Jumbo Loans are commonly utilized in today's market for the purchase of Luxury Real Estate.
Ten years ago, the real estate market on Hatteras Island saw few Jumbo Loans taking place.  It wasn't that there were no Luxury properties being sold, it was just that Jumbo Loans carried higher interest rates than Conventional Loans since investors considered their risk for Jumbo Loans high.  High end purchases were being broken down into one Conventional Mortgage of $417,000 plus a Second Mortgage to cover the remaining borrower's need.  Today, we are seeing unbelievable interest rates for Jumbo Loans that, in many cases, are even lower than rates for Conventional Mortgages.  We have personally helped recent buyers purchase homes over one million dollars who have landed incredible interest rates well below 4%.
If you are considering purchasing a beach house on the Outer Banks, give NC 12 Realty a call so we can share our knowledge about how affordable it may be to buy a home of any value on the OBX.  Money is cheap, prices here are affordable, and you may be pleasantly surprised at how much income some of these homes generate through weekly vacation rentals.